You've heard the online dating success stories: "my friend Sam met her husband on eHarmony", or "I was just at an eHarmony wedding". As a single person in the 21st century, I had to give eHarmony a try. So why write about it on my business blog?  Because my eHarmony story is actually about a lack of digital fluency, extremely poor customer service, and a lack of trust. And I'm not the only one who has had this sort of experience with them. I found dozens of similar stories on the Consumer Affairs website. I think your business can learn from what happened.
My eHarmony Dating Experience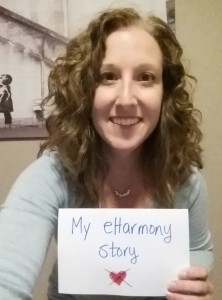 I became a member of eHarmony in September 2013, paying for a year because I know it might take time to find "Mr. Right for me". Within a few months, I found the members of eHarmony were less interesting to me than those of any free site I had tried in the past, and I found that many of my "matches" hadn't been active for weeks or months (perhaps because the site is less engaging than other sites). In fact, I did not actually meet (in person) a single person using eHarmony. Not one. So I turned off the "auto renew" function several months ago. I don't blame eHarmony for the quality of their members. That is not their fault.
BUT how they treated me IS eHarmony's fault.
My eHarmony Customer Experience (rant warning)
Suddenly, in September, I was charged $75 by eHarmony. I logged on to see that I've been renewed again for a year. Now let me say, I am certain I had turned the auto renew off, because the odd time that I did log onto the site over the past few months, there was a big banner asking me to "EXTEND YOUR MEMBERSHIP!"
So I immediately searched for a way to turn off the auto renew and to contact them. This is not so easy. There was no way to turn off the auto renew anymore, and I couldn't find a telephone number or email address anywhere. I finally found the "Feedback" link and sent my feedback, asking them to cancel my membership and refund the money. No response. I tried again a few days later. No response.
Finally, I found another contact form with a drop down box, and selected the "cancel" entry (I can't recall the exact terminology and can't even find the link anymore). I recall it giving me a reference number, which I didn't take note of because I assumed my concern would enter a cue and be handled. I trusted eHarmony to handle it.
I didn't hear anything and didn't receive any confirmation of receipt in my email inbox, so I took to Twitter to contact eHarmony. They replied the same day, providing me a phone number to call.
So I called. After explaining everything to the rep, she explained that she can't help me, and that I would have to email their "Trust and Safety" department who would look into it.
So I typed the whole situation out again… and was told it would take 7-10 business days to get back to me.
I heard back about 10 days later, and they said "Unfortunately, we are unable to confirm that a cancellation attempt was made prior to the expiration of your original subscription. As stated in our Terms and Conditions, the 3 day refund eligibility period does not apply to renewals, but is only offered on original subscription purchases and not subsequent subscription purchases or renewals. Because your request for a refund occurred outside of our refund policy, we are unable to grant your refund request." They went on to say that two more payments would be taken from my account in October and November.
SERIOUSLY??? Isn't it worth maybe placing a teensy bit of trust in your customer? Isn't it worth $225 (the annual fee which I will have paid after all three payments) to have good customer relations and create a fan of your brand? Obviously not.
What this means for your business
If you operate an online business, make it easy to find contact info and make every attempt to deal with concerns online. Digital Fluency is critical for you. You need to be able to communicate and resolve problems for customers online.
Empower your customer service reps. The person I finally spoke with on the phone was useless. She heard my entire story and then told me to email it to someone else because she couldn't help. Your service reps should be able to make things right for customers.
Trust your customers. Most people are not going to go through the extreme hassle of contacting you multiple times with a problem unless they are sincere. For the minimal revenue loss you might experience to make things right with a customer, you will win invaluable respect, trust and advocacy.
If you're a business, there are lessons here, and please, if you're looking for love, look somewhere else.
Have you had a bad customer experience with eHarmony? Tell me about it!
---
Want to get ahead of the competition? Check out our eBooks!