Have you ever made a change to an item on a menu?
– Hold the tomatoes?
– Tomato sauce instead of cream?
– Salad instead of fries?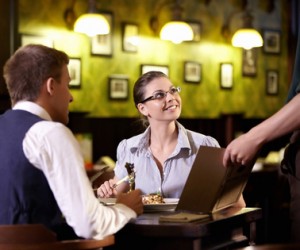 I rarely order right off the menu. I seem to need to mix and match at least something. Not because I like being difficult, but sometimes it's because of certain food intolerances, or it's because I'm watching calories or sodium, and sometimes it's just because I don't like the food choice.
I understand that it makes me a more complicated customer. But I do have an expectation that my polite request will be followed through without a problem. Sometimes there is an up-charge (depending on the request), and I am fine with that.
That is why I was a little surprised when there was an issue at a restaurant recently. And, this time I wasn't the one "creatively" ordering, it was my mother.
A simple substitution became an uncomfortable customer experience.
It was a bright, sunny Saturday. My family along with my parents, and some extended family went out to get a bite to eat. We chose a casual restaurant. The restaurant is part of a chain that spans across the U.S. and Canada, and has been around for quite some time.
When our group was ready to order, the Server greeted us in a friendly relaxed manner. Everyone placed their order easily – and then it was my mother's turn.
My kind, friendly, and patient mother ordered her meal, and asked what it came with. The Server said "coleslaw". My mother politely said, "I'm sorry I can't eat coleslaw, can I substitute a salad"? It's not that my mom has anything against coleslaw, but her digestive system doesn't like cabbage.
Does anyone see this as a big deal?
Not a problem – right?
WRONG!
– Server: "But the meal comes with coleslaw"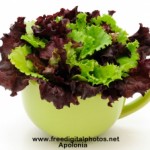 – Mom: "Yes, but I would rather have a salad".
– Server: "But it's not a big one, it comes in a dish about this size" (she then proceeds to make a bowl shape with her hands".
– Mom: "I'm sure it's good, but I actually can't eat cabbage".
– Server: "But the coleslaw comes with the meal".
At this point you could see my mom was getting a bit embarrassed. She didn't want to cause any issues.
– Me (to the Server): "We can pay for the upcharge".
– My father (to my mom): "Just let them give it to you, I'll eat it".
We finally got it sorted out, but not before the Server said that she would have to ask the Manager if it would be okay to do so.
What the heck happened?
–  Was she new? And if she was, is that an excuse for a negative customer experience?
– Was she scared to deviate from a "serving-script"?
– Was it management?
– Was it training? 
Some might say that the experience shouldn't be taken as a big deal. However, I see it as a larger problem with leadership of the restaurant.
Something

OVERRULED

her ability to make the customer happy.
It should have been simple…we were just talking about switching a shredded cabbage to a leafy green (with balsamic dressing).
She obviously didn't feel she had the authority to make a spontaneous decision. Maybe she even felt she would be reprimanded if she made a switch without asking. However, it is highly unlikely that the restaurant management ever said to the Server, "don't think on your own or there will be consequences".
Maybe she was never told she

COULD

make autonomous decisions to keep customers happy and comfortable.
At the very least, clearly the Management didn't communicate the following to the Server:
"You are in-charge of happiness at every table you serve. You are trusted to make swift and thoughtful decisions in how that happiness is achieved".
Undoubtedly, if that message had been communicated, we would have had a completely different customer experience.
If this was your restaurant, would you see this event as an issue? And if so, how would you correct the problem?