Thank you for the opportunity to discuss Social Media and HR and Reinventing the Workplace on Saturday, Feb 8th!
As discussed, I would love to share my slides and additional info with you.
Click below to access the slides.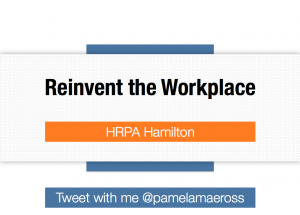 Click HERE to view and add to the google document we started together on Saturday.
Please continue to add any ideas or best practices from your own experience!
Let me know how I can help you – call me at 416-543-2641 or email me.