Are you ready to say no to work that sucks?
The first step: Understanding what's currently happening in your culture at work. How people really feel and what their experience is. Because what your employees experience impacts their beliefs and behaviour at work – which ultimately impacts your customer experience and results!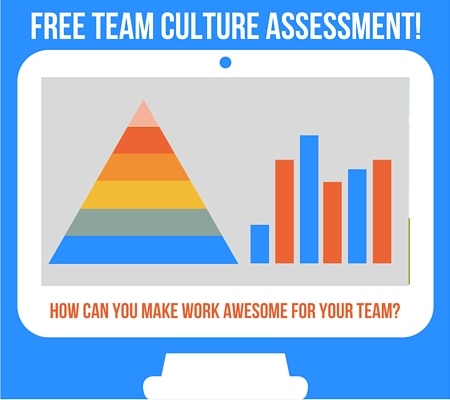 We are giving away a FREE* Team Culture Assessment PLUS a 3-hour Culture Workshop to one lucky team of up to 20!
Enter HERE!
If you win, here's what you can expect:
A 1-hour pre-assessment call or meeting with me where I'll find out about your current espoused Values and culture, challenges you're experiencing, and plan your team assessment details.

Everyone on the team (up to 20 people) will receive a super-short survey to complete. It's literally 3 questions! We are certified in the Barrett Culture Transformation Tools, and will be using their Small Group Assessment.

2 Weeks after the assessment is complete, we'll have the results and can have our 3-hour Culture workshop. This can be with select members of the team, or the whole team; if you're not sure what would be best, I can help with that too.

After a short investment of time, you'll have a clear picture of the things getting in the way of your team doing their best work, what their level of entropy (closely linked to disengagement) is, and some ideas for quick wins for how to improve your team culture and results.
I'd love to collaborate on awesome culture with you!
Don't miss this opportunity! ENTER NOW!
Note: Travel or accommodations outside of the Toronto and West GTA are not included in this offer.