Is there such a thing as being a "little" unethical? Is that like being a "little" pregnant?
Fraud, grand theft, discrimination based on race, gender, age, sexual orientation – are just a few examples of unethical behaviour. Why should supply stealing be any less important? I ask this because I did an informal poll, and found that some people actually did a small "groan" at the topic of supply stealing. And, I found this very irritating. Isn't stealing – stealing?
In 2013, Kessler International conducted an anonymous survey of 500 company employees in varying retail and service industries. In regard to supply theft, they found that 52% had stole office supplies.

Pens, note pads, labels, folders, staplers & toilet paper.

Printing personal documents.

USB drives, printable CDs, phone chargers and computer accessories.
 Why are there some that do NOTHING when something happens? We are all affected when unethical behaviours are present in the workplace.
Does your company culture tolerate "little" unethical behaviours?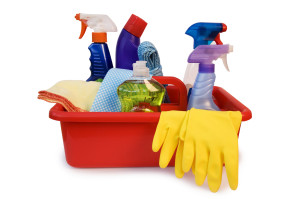 A long time ago I worked for a company that had a plant services department. As a student filling in for vacation leave, it was common to see full-time staff filling their bags with toiletries and cleaning supplies in the locker room. And, they didn't hide what they were doing.
What type of culture led these women to believe that they were owed these products in some way?
Does anyone else view this kind of behaviour problematic? Or is it just a "little" unethical.
One way to deal with the problem (not recommended): Police the system!
Enforce strict policies on pen, and paper towel counting.
Although this might reduce theft, the effort of tracking supplies will COST time and money.
"Good" employees will feel that they are not trusted. And, having to give an explanation for an extra ballpoint pen is downright embarrassing!

Worst way: Do nothing!
If you want to grow an unethical culture, this is the best way!
"Good" employees will lose respect for their leaders. How can they look up to leaders that can't handle serious, (and sometimes obvious) problems in appropriate ways.
Best way to deal with problem:
Transparency! Be honest. Let employees know how much supplies cost, as well as advise the staff how theft impacts the department and company.
Connect with the staff! When leaders make an effort to get to know their team on a personal level, employees have a greater interest in his/her success. People want to assist those they look up to, rather than hinder their success.
Leadership: All employees need to be educated as to the specifics and importance of business ethics and security. As well, they need to know how to respond when they see something happening that they don't agree with. We don't need to start a "Big Brother" movement, but people need to know that they have resources. Finally, leaders need to evaluate their own behaviours. If a leader is not trustworthy or honest, employees may feel that they don't have to perform with integrity.
You SHOULD be able to trust your colleagues, your department, and your company to know the difference between "right" and "wrong". Unfortunately, if companies lack in their employee connections, operational transparency, leadership and organizational trust, unethical behaviours can be found in the workplace. 
If you would like read the CCHRP National Code of Ethics, you can click HERE.
Want to get ahead of the competition & build TRUST, AGILITY & DIGITAL FLUENCY? Check out our eBooks!